This came from Cooking Pleasures Magazine, March 2008. I haven't tried it yet, but it looks easy and yummy. If you don't have tenders, you can substitute boneless, skinless breasts, but you may need to cook a bit longer. For a dish with a little more zing, add 2 teaspoons of course ground mustard with the cream. Updated 7/28/11: I made this for dinner last night, and the family loved it! I used the optional mustard, and it really made the sauce.
Directions
Combine chicken and flour in a zip top bag. Shake well to coat eavenly.
Heat oil in a large skillet.
Remove chicken from bag and shake off excess flour. Cook over medium heat about 6 minutes, turning once, until no longer pink in the middle.
Add shallots and garlic. Cook 1 minute.
Add broth and tarragon. Cook 2 minutes.
Remove chicken to warm serving platter.
Add cream (and mustard, if using) to pan, bring to a boil, and cook, stirring, until slightly thickened.
Pour sauce over chicken and serve.
Reviews
Most Helpful
Yummy. This is a wonderful upscale dish that I served over buttered pasta sprinkled with a bit of parmesan cheese. Also, when I removed the chicken from the pan (I used cubed breasts), I sprinkled them with a splash of lemon juice and it added a very nice touch. Thanks for sharing a delicious chicken dish. :)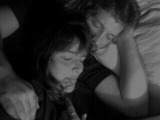 Another quick and easy weeknight dinner that my family enjoyed. I followed the recipe as written other then I used dried tarragon and half and half instead of whipping cream as that is what I had on hand. My family thought it could have used more seasoning but enjoyed it.

Made for PAC 08. An excellent recipe for a quick and delicious dish! Ingrid's quantities and instructions are spot-on. As luck would have it I had a package of chicken tenders (here known as chicken fillets) in the freezer -- the very tender part of the chicken breasts. Instead of water for the chicken broth, I mixed chicken stock granules with white wine (we do not get canned broth in SA). I made a slight mistake and instead of taking the chicken out of the pan, I added the broth and cream to the tenders in the pan ... but the taste is the same!! Fresh French tarragon is not easy to find, so I used dried, like the others. This dish is great with basmati rice, veggies and salad. Delicious!!!