Tarragon Chicken With Sour Cream
KPD123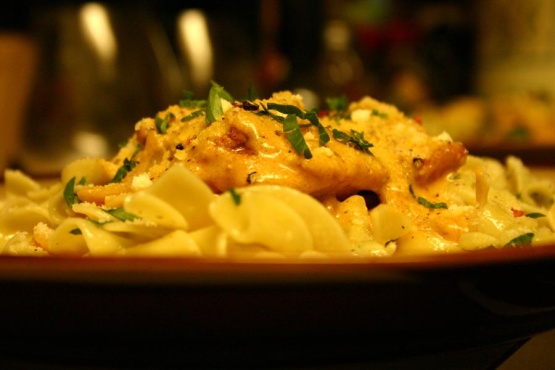 Another one from The Philadelphia Orchestra Cook Book. This would probably work well with boneless chicken breasts also.

Really tasty and flavor packed!! Loved the recipe, easy to prepare. Only changes I made was instead of the tomato paste (I was out) I put in some chopped tomatoes (1/2 cup)...and I used half the amount of sour cream (again all I had on hand) but did not miss the rest. Will keep the recipe and use again.
Heat butter in large fry pan over medium high heat.
Brown chicken pieces on all sides and remove from pan and keep warm.
Add onion and garlic to pan and cook until tender.
Stir in tomato paste and flour.
Slowly add chicken stock and stir. Bring to a boil while stirring until mixture thickens.
Return chicken to pan.
Add salt, pepper and tarragon.
Cover and simmer gently 45 minutes.
Remove chicken to warm platter.
Gradually add sour cream to sauce and heat gently.
Pour sauce over chicken and sprinkle with Parmesan.
Serve with rice.