Taquille Quinoa Zucchini Soup
MDMama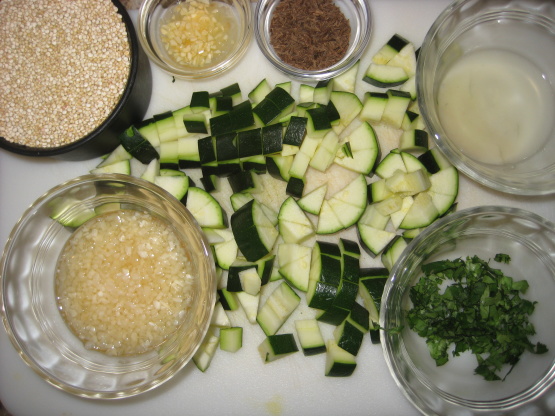 A friend enjoyed this soup while in Peru several years ago. She noted the ingredients and did her best to recreate it at home. She usually wings it and put it in recipe form just for me.
Saute the onion, garlic and zucchini in the oil until starting to soften.
Add caraway, and continue to saute for 30 more seconds.
Add chicken broth, then quinoa. Bring the mixture to a boil, and then reduce heat to a simmer until quinoa is tender (about 15 minutes). If the quinoa sucks up too much of the liquid, add more chicken broth to keep it soup-like.
Remove soup from heat, and add salt, pepper, and cilantro. Add lime juice, if desired.