Tangy-Sweet Dijon Dipping Sauce

Sweet and tangy, good for chicken, fries, onion rings, whatever floats your boat!
Directions
Mix all ingredients together.
Benefits from sitting a few hours to blend flavors, but is also great right after being mixed.
Dip, enjoy!
Most Helpful
Delicious! Made this to serve with baked chicken tenders and it was wonderful! My family loved it.
We had this with some chicken tenders and fries and WOW! This is so yummy! I made it early and let it sit in the fridge for about 2 hrs. then served it at room temperature. A definite keeper recipe!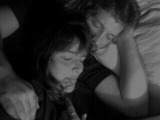 What a yummy sauce! I had it over fish. Wonderful! Thanks Susie!