dicentra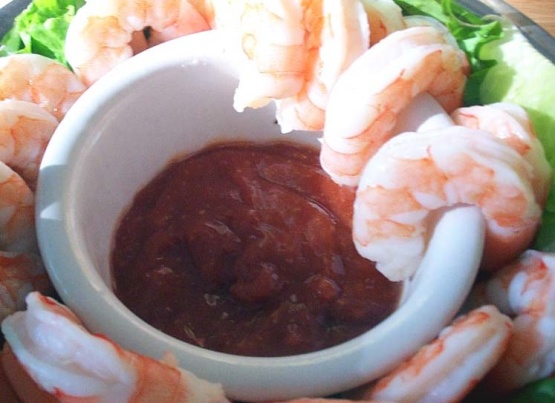 I like this made with the chili sauce the best. Chill 4 hours or more so the flavors have time to blend.

Easy to make and very tasty. I added more horseradish because I like it. Made it with catsup, but will have to try it with the chili sauce. I took shrimp to a potluck at work before Christmas and decided to make my own cocktail sauce instead of running to the store to buy a bottle. This fit the bill and was simple - it is much fresher-tasting than the store stuff and people enjoyed it. If I make it at home, I will add some tabasco sauce because our household likes hot stuff. Thanks for a keeper, Charlotte!
Mix all ingredients.
Place into a container with a lid.
Chill for 4 hours.