Bergy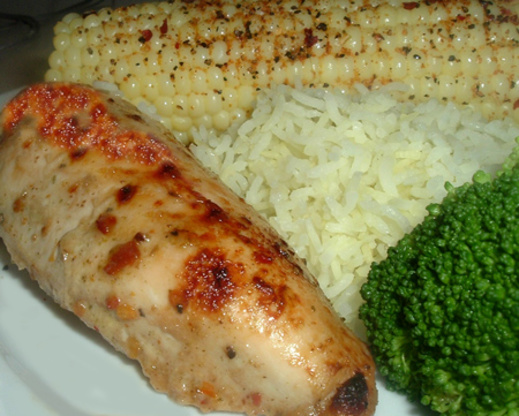 This recipe was originally called for cubed chicken breast, cooked on kabob's. But My family likes it with whole breasts served on top of jasmine rice.
Mix all the ingredients (except for chicken) in a mixing bowl.
Place chicken in a sealable Tupperware container, and coat the chicken with the mixture. Make sure you cover both sides of the chicken breast. Cover, and put in refrigerator for at least 30 minutes.
Grill and serve. Grill until the chicken is cooked all the way through and serve.