Parsley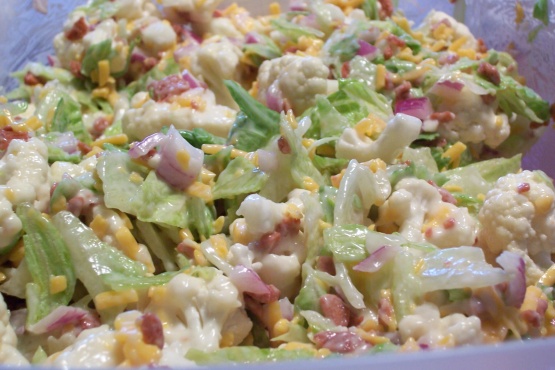 I make this for picnics. You don't have to like cauliflower to like it. It's a great alternative to the same old potato salad. The dressing is delicious!

I substituted mayo for the MW as we don't care for it, but the mayo was fine in this recipe. I just added in Splenda to add a little sweetness of my own, and omitted the sugar! It went over big here and its on our to make again list!
Wash cauliflower and break into bite-sized flowerettes. Toss in lettuce, onion, cheese and bacon. In a seperate bowl, combine Miracle Whip, sugar and salt and pepper; blend well. Pour over cauliflower mixture and toss to coat.