Tangy Blue Cheese Dressing
Cook4_6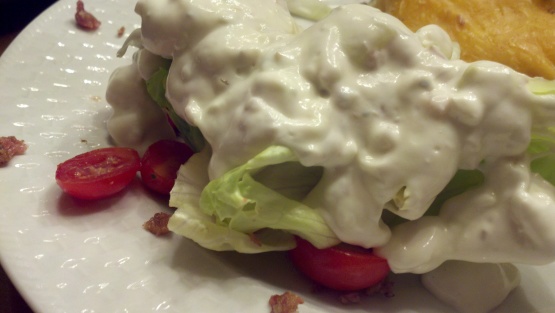 This is great on salad, as a sandwich spread, and as a dip for chicken wings. Different because of the carmelized onions. This is also good on top of crostini. From TOH, with minor adjustments by me.
In a large skillet, saute onion in oil until softened. Reduce heat to medium-low; cook, uncovered for 30 to 35 minutes or until the onions are golden brown, stirring occasionally. Set aside to cool.
In a small bowl, whisk the mayonnaise, sour cream, buttermilk, pepper sauce and worcestershire sauce. Stir in the cheese and onion. Store in an airtight container in the refrigerator for up to 2 weeks.