Tangy and Juicy Marinade for Steaks & Lamb Chops
Rita1652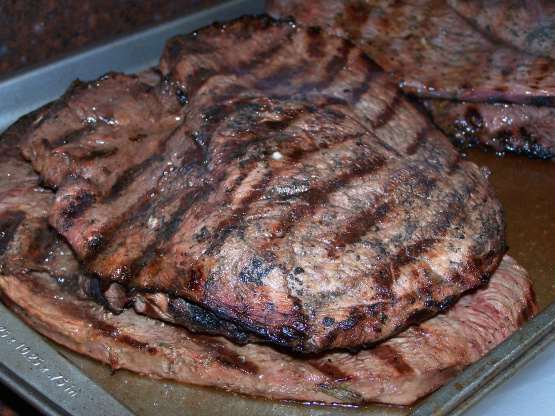 This ia great marinade! You will be happy you tried this recipe. I came up with it while messing around in the kitchen. The steaks were so juicy and tangy, I cannot wait to make these again! My husband ABSOLUTELY loved them! Preparation includes marinating time. I would double the recipe for every two steaks or four chops added, to be sure there is plenty of marinade.

Nice flavor. I did marinate for 24 hours. Will make this again. Did not use the Montreal seasoning. Used steakhouse seasoning, which is what I had on hand.
Pierce beef with fork.
Combine all spice ingredients in a container. Generousley sprinkle with McCormick's Montreal Steak Seasoning.
Add meat and marinate steak or lamb chops for at least one hour.
Grill or Broil them.
Grill - Grill on both sides until desired doneness.
Broil - Place meat in a baking dish. Broil 6 inches from oven element for appr. 8 minutes on each side (or until desired doneness). Pour remaining marinade over beef when turning.