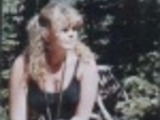 Prep time is also minimum chill time.
Directions
Place salmon fillets, skin side down, in shallow glass dish.
Pull out any small bones.
Whisk together yogurt, coriander, lemon juice, garlic, ginger,cumin, paprika,turmeric, salt, and pepper.
Pour over salmon.
Cover and marinate in refrigerator for at least 4 hours or up to 24 hours.
Shaking off excess marinade and reserving, place salmon, skin side up, on greased grill over medium-high heat.
Cook for 5 minutes.
Turn and baste with marinade.
Cook for 4 to 6 minutes or until fish flakes easily when tested with fork.
Most Helpful
My brother and mom liked it, this review is from them:) I added a pinch of red food clouring to the marinade and I marinated overnight.

You do know that coriander = cilantro.

People use the terms coriander leaves and cilantro seeds interchangeably.

This recipe does sound delicious.
Very flavorful! I mixed up the ingredients this morning before I went to work and left it marinating in the fridge all day. Very easy to put together! I baked the salmon until it flaked (about half an hour). The mixture of spices and other ingredients gave it a unique flavor - very yummy!