Tami's Tri Color Caprese Salad
T_Jones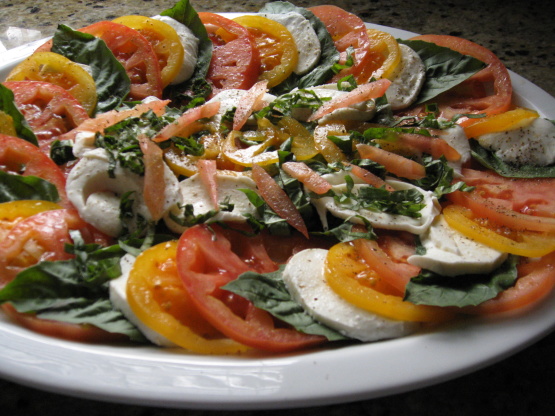 Yellow , Red and Green Heirloom Tomatoes along with leafy fresh basil make this salad bright and eye catching , the taste is fresh and the preperation is easy.
on a large platter start layering tomato , whole basil leaf cheese slice then repeat in rows up and down the platter.
sprinkle with shaved shallots (to taste).
drizzle with balsamic and olive oil.
sprinkle with saly and pepper to taste.