Jostlori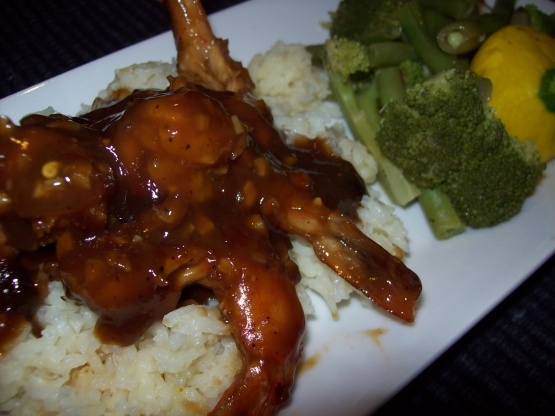 COOKING TIME INCLUDES MARINATING TIME! After looking at a lot of similar recipes, I combined all my favorite flavors into one sweet glaze. The recipe was developed for shrimp, but it can be used on boneless chicken or tofu for a vegetarian option.

The sauce on these shrimp is fantastic, cooking down to a sticky-sweet glaze that is wonderful served over jasmine rice.
Combine first 7 ingredients in a non-reactive bowl, mix well.
Add cornstarch and whisk until no lumps remain.
Add shrimp to mixture and marinate for one hour.
In a non-stick pan, add a bit of sesame oil, just enough to coat lightly, and heat.
Add shrimp and cook for three minutes until shrimp is just done, but not overcooked.
Serve immediately over basmati rice, pouring sauce over shrimp.