These nuts can be either a snack, or used as a garnish for a saute. Posted for Zaar World Tour 2005...haven't tried it yet.
Directions
Preheat oven to 350°F.
Spread the nuts on a baking sheet and bakd for 5 minutes.
Drizzle soy sauce on nuts and stir well.
Bake for 5 more minutes.
Turn off the oven, stir the nuts again, and leave them in the oven for an additional 5 minutes.
The nuts will be dry and crisp.
Allow nuts to cool.
Reviews
Most Helpful
Excellent!!! Made these with almonds; add tamari before roasting and let sit 30 minutes before puting in oven.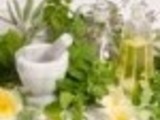 I thought this recipe was great but I decided to take it to another level and added a little brown sugar and a few sprinkles of garlic. My friends raved over how good they were and begged for the recipe. I also roasted them in my stir crazy popcorn popper and they come out perfectly roasted. If you decide to do it this way, keep a close eye on them so that they don't burn.
A nice change from the normal nut recipes, I used walnuts, but I think pecans or almonds would be better, I like the idea of soaking nuts before cooking, I will try that next time. Thanks for the recipe.