Debi9400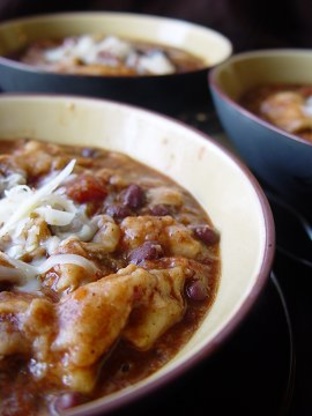 My husband gets delicious homemade tamales every Thursday at the school where he works. I always freeze whatever we can't eat and eventually we get a backlog, so I made up this recipe last night and it turned out great. Most of the measurements (other than the canned goods) are just estimates and can be adjusted according to preference.

Market Street Market makes an amazing Tamale Soup. Will try this but adding whole kernel corn as well as rotel tomatoes.
Combine all ingredients except tamales and cheddar cheese in large crockpot. Cook on low for 4 to 5 hours.
Meanwhile, allow tamales to thaw just enough to be able to cut them.
About 30 minutes prior to serving, add still-mostly-frozen tamales to crockpot and cook on high for 30 minutes.
Serve with cheese sprinkled on top.