pines506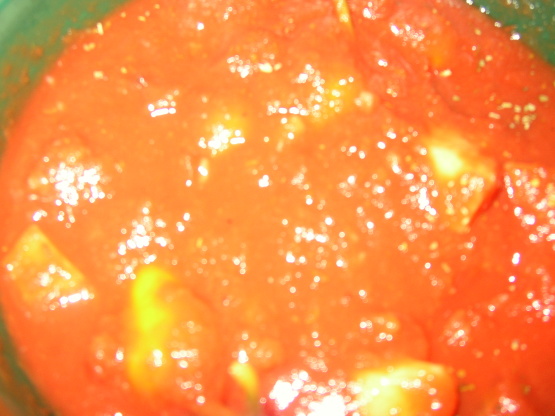 This is my MIL's recipe. I eat the tamales just to get the sauce! It is so simple and so good. I like it best served room temperature. And its best to let it sit a little before serving for the flavors to blend.

Used an immersion blender to get a good mix on this and it was enjoyed and inhaled by all. Subbed in a chipotle for the pickled pepper for smoky goodness. Amazing recipe and one for the permanent file. THANK YOU FOR SHARING! Oh, and we did have 200 tamales, so it was just enough for us!
Cook and dice potatoes (I cook in boiling water, then peel and dice) Mix all ingredients together.
Start with 3 or 4 peppers and just 1-2 tsp of juice.
Then add more to taste.
But let sit at least 20-30 minutes so you can tell how hot it is!