CarolAT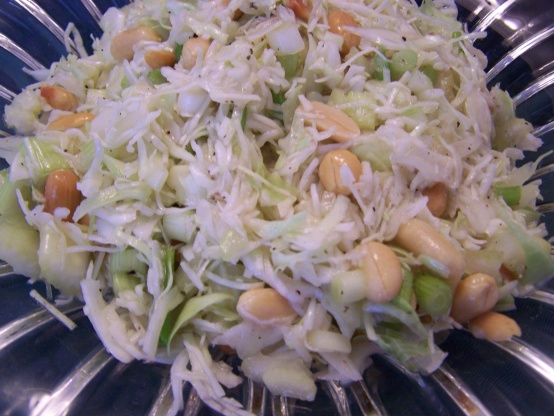 This coleslaw with peanuts but no mayonnaise, is served with sandwiches at the Tam O' Shanter Inn, in the Los Feliz area of Los Angeles.

When I was a little girl, Tam O'Shanter was the restaurant we always went to for birthdays and other celebrations. So, of course I had to try this coleslaw. It tasted just like I remember the Tam O'Shanter coleslaw tasting. It is just delicious, and not at all sweet like so many coleslaw recipes. Thanks for the memories!
Lightly toss together, the first 4 ingredients.
Sprinkle with salt and pepper.
Pour salad dressing over and toss to coat.
Chill thoroughly.