alligirl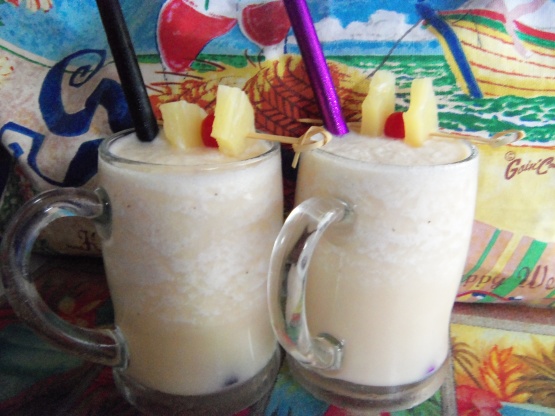 A great exotic tropical cocktail, with three types of rum. Coconut cream is similar to coconut milk, but with less water. Mango puree can be bought where cocktail supplies are sold. The names in parentheses are suggested brands.

Just LOVE it! Still sipping now! And enjoying the 'spirited' flavor of this smoothie type concoction! I admit that since I was getting the blender dirty anyway, I just threw the ice in, and blended it right in, too. FAB! Thanks for sharing this luscious drinkie-poo! :D
Add all ingredients into a blender and blend until smooth.
Pour into a chilled Tiki mug or a tall glass with a couple of ice cubes and garnish with a pineapple slice.