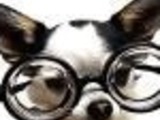 A party in a bowl. An excellent punch, not overly sweet. From the French site O Delices. A serious cocktail.
Directions
Mix all the liquids together.
Halve the bvanilla bean and scrape the seeds into the mixtures.
Quarter the limes and them to the mixture.
Chill for at least 6 hours to allow the flavors to ripen.
Most Helpful
Love the vanilla in this punch! Did not add the syrup, suppose my juices were sweet enough.
Yummy good punch! Cut down the recipe to 5 serving. Used triple sec in place of the Grand Marnier. 4 Fresh oranges was juiced. Not crazy about extra sweet so I didn't use the simple syrup. Did add ice water replacing the syrup. For those that do make the simple syrup in this recipe do add the sliced vanilla bean to release the flavor and fragrance. Thanks!