By request. Prep time does not include chill time.
Directions
Combine all ingredients in a bowl.
Stir with a wire whisk until well blended.
Cover and chill.
Reviews
Most Helpful
I've made this countless times and have never been disappointed. I've used homemade tahini and store bought organic tahini and it works out great either way. I now add roasted garlic vs fresh garlic (I use roasted garlic for my hummus as well) and add a bit of cumin to the tahini in addition to the crushed red pepper. So delicious! Thanks for sharing.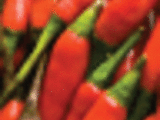 We enjoyed this sauce with our baked falafels I made for dinner. Thanks so much for posting.

This was great! I used mine as a dressing for falafel sandwiches on pita, which I love. The flavor was perfect and exactly what I hoped for. Thanks for sharing! ~Sue