Taco Stew makes a wonderful rainy day or wintertime meal. It is nice for a change of pace and a great comfort food. This freezes well and is made from ingredients found in most kitchens! The leftovers are even better and make a great tortilla filler for a quick and easy weeknight meal!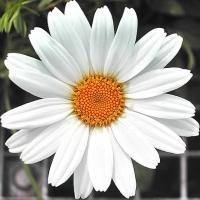 I made this into a vegetarian stew by replacing the ground beef with a 15-ounce can of Bush's brand Kidney Beans. Bush's black beans were used because I've found other brands to be inferior in color, as well as flavor. Since you can't go wrong with extra spices, I used Del Monte brand Diced Tomatoes with Basil, Garlic, and Oregano. There wasn't enough leftover stew to serve several days later, so I added some cooked Healthy Harvest Whole Wheat Blend Pasta Rotini to the soup pot. The pasta did absorb most of the soup juices, but the great flavor was still present and there was enough for everyone. Thanks for such a great recipe and the nice photo of the stew!
Brown hamburger meat with onion (or use OAMC beef.)
Add water, spices and taco seasoning and bring to a boil.
Simmer 20 minutes.
Serve hot with corn bread!
Top with shredded cheese, chopped green onions and sour cream.