Alskann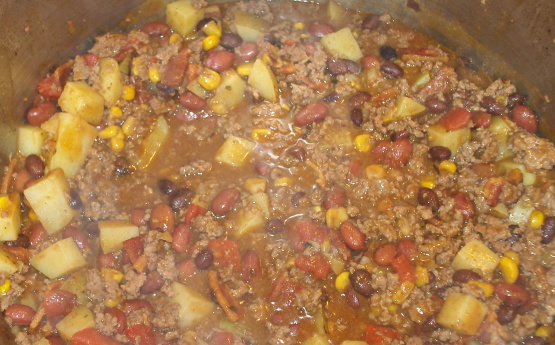 This is a hot, satisfying, quick meal. That is perfect for a tight budget. It isn't gourmet; but it does taste good and kids usually love it.
Brown hamburger and drain fat.
Open all the canned items and pour into large pot, or crock pot. DO NOT DRAIN! You want all the juices that are in the cans.
Mix in taco seasoning and Ranch dressing mix.
Add bacon, hamburger, and potatoes.
Let simmer over med. to low flame until potatoes are soft.
Serve with tortillas, sour cream and cheese!