Prep 10 mins
Cook 30 mins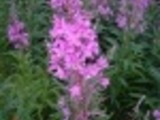 I found this recipe at a Pampered Chef "Power Cooking" show. It was served there and was so good. I came home and made it as part of my OAMC. It was great, even after being frozen. For my family, I make the whole recipe and then halve it when I put it into my freezer. Each bag makes about 6-8 servings, so this recipe will feed my family multiple times. Cook time doesn't include the cooling time before freezing.
Directions
Brown the meat with the onions in an 8-qrt stockpot.
When cooked all the way through, add remaining ingredients and cook over medium heat for 30 minutes.
Eat now if you are not freezing it. Top with grated cheese, sour cream, tortilla chips, etc.
If freezing, let cool completely and pour into freezer bags. First mark the bags with "Taco Soup, Reheat to Serve" and the date.
I usually let the bag partially thaw, enough to get it out of the bag and then heat over low until warmed through.
Most Helpful
We love this recipe at our house! I use shredded chicken instead of beef and it is wonderful. Now I am going to try using it in my OAMC menu. Thanks!!

When you said, "this recipe will feed my family multiple times." you were NOT kidding! It's me, DH, teenage son & toddler daughter. We loved this recipe & it's a good thing too. I did put half in the freezer but I should have divided it into 4 separate bags instead. Next time I will. The good news is that I can testify to all the ways this recipe can be served. The first serving was soup-like but after that it began to thicken up a little more every time we re-heated or thawed & re-heated, so that gave us several options. We ate it like soup with sour cream & taco chips, we tried it Cincinnatti style (over spaghetti noodles), we put it on hamburger buns like sloppy joes & we used it to top a green salad with some sour cream & taco chips for taco salad. Id say 5-star worthy on versatility alone! Thanks a bunch, Knobbyknee!

This was really good, perfect for a chilly night. I used a 13 oz. can of chicken instead of the beef and black beans instead of the pinto beans. I also buy taco seasoning and ranch dressing mix in large containers at Sam's Club, and 3 Tablespoons is what I used (of each) to equal a packet of each (a little extra of the taco seasoning one). The flavor was great, but the larger size of the stewed tomatoes seemed like they didn't belong...I might cut 'em up a little next time. My husband put cheddar cheese on his serving, and I made beer bread to go with this. I'm gonna freeze the rest today. Thanks!