teresas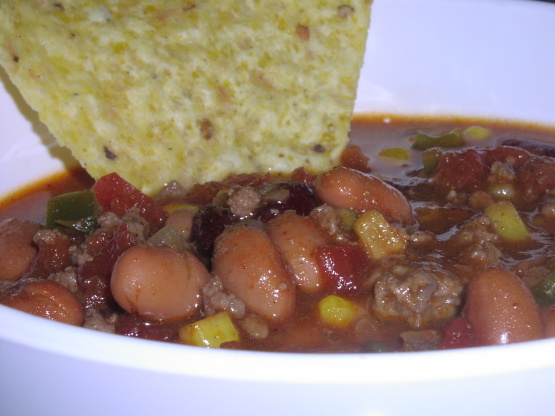 A great taco soup that is WW friendly. 2 pts a cup.
Brown meat and onions and drain.
Mix ranch dressing and taco seasoning into meat.
Without draining, add all of the other ingredients.
Simmer 1 hour.
*I blend the tomatoes and diced chiles before adding them to the mix as I do not care for large chunks of tomatoes.