Juenessa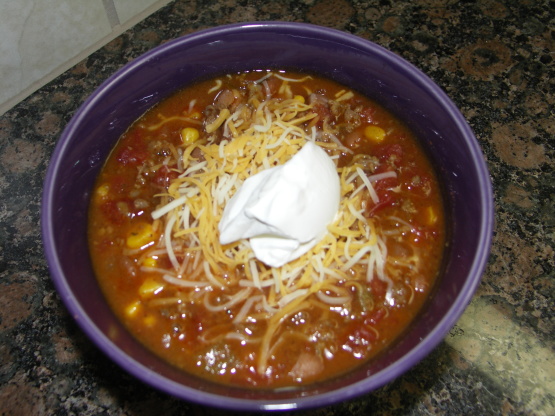 My sister served this to us this summer when I visited her. It counts 2 1/2 points per cup of soup for Weight Watchers and was very tasty!!

Yes! This is the best Taco Soup recipe. I love adding golden hominy too! Thanks =)
Cook the beef and onion, drain and rinse.
Add the other ingredients and simmer until hot, giving time for flavors to blend.