Pamela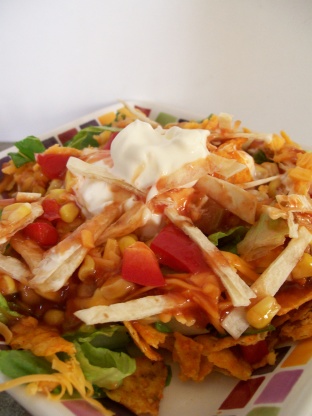 This is one of my favourite "what are we going to have for supper?" meals. I keep All Purpose Ground Meat Mix in the freezer which makes prep time even easier. I use whatever I have in the house for add-ons and each person in the family builds their own salad. You can add 1/2 cup sour cream to the dressing for a more creamy version.
Brown ground beef and add taco seasoning and cook until done.
Spread out remaining ingredients in serving dishes and then each person can assemble their own individual salads using the things they like best.
Drizzle with dressing and serve.