Prep 15 mins
Cook 10 mins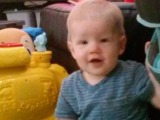 This is one of the original recipes for Taco salad, according to my Aunt. This is the one she always makes for our Family Reunions.
1 head lettuce
236.59 ml chopped onion
226.79 g sharp cheddar cheese, grated
1 package taco chips
453.59 g ground chuck
35.43 g package taco seasoning mix
1-2 tomatoes, diced coarsely
226.79 g bottle thousand island dressing
Directions
Fry the beef and drain off grease.
Sprinkle the taco mix over the meat and mix well.
The beef should be at room temperature when mixing into salad.
Then layer all ingredients and put salad dressing on top.
Mix together lightly - Sprinkle with taco chips.
Reviews
Most Helpful
I've made this exact recipe in the past, I like using green onions, haven't made this in so long, now I'm craving it.

This is a great-tasting taco salad. I like that it has the ingredients I always have on hand so I can make it without having to do much planning ahead. I used lean ground chuck and did half with a Catalina dressing and half with thousand island dressing for personal preference. Made for ZWT3 2007.
We decided to treat ourselves to a bit of junk food today, and we're so glad we did! This was a great, satisfying salad. Made exactly as stated then topped with some fresh cilantro. Yum! Thanks for a great simple recipe!