Nimz1466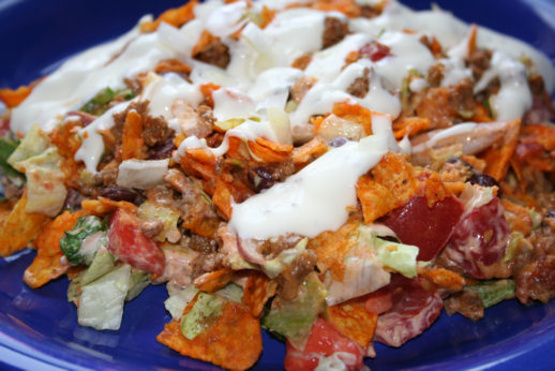 The dressing makes this different from the others posted. I don't care for thousand island or catalina dressings.
Scramble fry ground beef until cooked and no pink is showing. In a sieve, run under hot water to remove any excess fat.
Add all ingredients together (except coleslaw dressing and crushed taco chips) Refrigerate until ready to serve.
When ready to serve, toss salad well with just enough coleslaw dressing to coat. Top with crushed taco chips.