Jotted down this simple recipe at the Children's Museum of Houston. Really good but too addictive!
Make and share this Taco Popcorn recipe from Food.com.
Directions
Heat oil and popcorn kernels in covered pot over medium-high heat. After first kernel pops, shake pot gently until popping stops.
Melt butter and mix with taco seasoning. Toss butter mixture with popped popcorn in large bowl.
Reviews
Most Helpful
We really enjoyed this popcorn for a change of pace. Who would have thought to make popcorn this way?! I would only change one thing - to add less butter. Thanks for a yummy snack!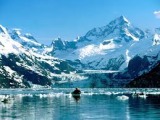 loved this! so simple and tasty! I also cheated and used microwave popcorn as well. This was great for the Stanley Cup!
Wow! I just made this for a party we're going to this evening. I hope there's some left to bring to the party! It is so addicting! I did add one not so healthy, but very tasty ingredient....1 1/2 tsp brown sugar. It is so delicious and a welcomed change from plain popcorn and is so easy to make!
Holiday Central >