PanNan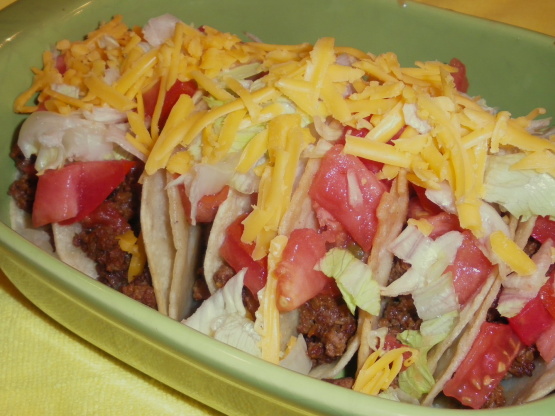 This is the recipe I like to use for my taco meat and we love it.

Oh my, this turned out to be the best taco meat ever! Yes, brown the meat first. if you don't and mix the spices and flour into the meat before hand, it is hard to know when the meat is done cooking. Also, I would cut back by 1/2 on the flour and I added Worcestershire Sauce because I love that in my taco meat. Make a bunch cuz it is even better on day 2! I will be visiting my daughter in law this summer and, as tacos are my sons favorite meal, I will be taking a jar of the mix as a gift.
Combine all ingredients in a bowl except water.
Mix well as you would in making a meat loaf.
Pour water into pan and add meat.
Stir occasionally breaking up any large chunks.
Cook for about 5-10 minutes or until done.