Prep 30 mins
Cook 30 mins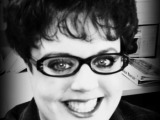 I can't remember where I originally got this recipe, but I have making it for years and people always ask for the recipe. If you love Mexican food, then this one is for you!!
Directions
Cook pasta and cool.
Cook meat, onion and green pepper.
Drain.
Stir in taco seasoning, water and sauce; heat to boiling.
Reduce heat- simmer 5 minutes.
Heat oven to 350~.
Pour 1/2 of meat sauce on bottom of 13X9X2 baking dish.
Layer with noodles, meatsauce and cheeses.
Top off with sauce and cheese.
Cover with foil and bake 20 minutes.
Remove foil; bake 10 minuites until bubbly.
Let stand 10 minutes.
Serve sprinkled with lettuce and tomato and black olives.
Great when you have company OR fix in two smaller dishes and freeze one for later.
Freeze before baking.
Reviews
Most Helpful
Just.... wow! This was seriously the best of 2 worlds... tacos and lasagna! I made this tonight for the first time. I did cut the recipe in half (there's 3 of us, but my 2 year old is VERY picky right now so I didn't even attempt to give her this)- so it was just my husband and I. I made it in an 8X8 pan and just trimmed the lasagna noodles so they fit perfectly into that sized pan. I left out the onion as I don't like it. AND, we added no "toppings" on top (lettuce, tomatoes, etc) because husband wouldn't like it. Otherwise, left as is. This was OUTSTANDING. The flavors just blended together SO well. My husband ate 4 cut pieces!! (and he's a small guy!)- he also asked for leftovers packed up for his lunch tomorrow (and he never takes leftovers to work). I did notice it might be a LITTLE salty for those people who might be watching salt intake (maybe due to the packet of taco seasoning?) but it sure didn't bother us. Yum, yum. It took some time to make, but I will have this OVER and over again. Thank you!
This dish was awesome!!!! I love taco's n mexican food! My kids love tacos...so to change it up I thought I would try this since it sounded so good! Well I loved it...the kids thought it was okay...and I cant wait for DH's response...I know he will love it!!!!! K this is my favorite!
Really delicious and great for a weeknight dinner! I left out the capsicum and didn't bother to cook my lasagne noodles, as they were the sort that just cook in the sauce in the oven. I don't think I used the amount of noodles called for in the recipe and I have no idea what monterey jack cheese is (an American cheese I guess!) so just used cheddar. DH and I both had second helpings served with tomato, lettuce and greek yoghurt - yummy! Might think about throwing in some kidney beans too next time - thank you for posting an easy and versitile recipe, we're looking forward to eating the leftovers!