Derf2440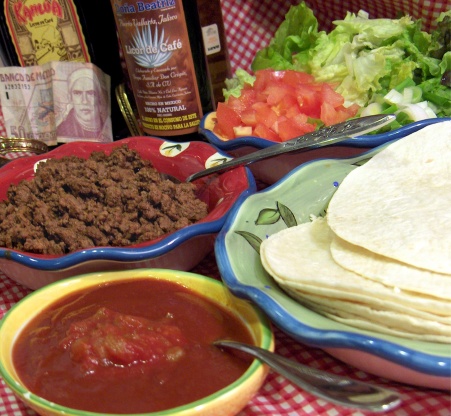 Excellant taco filling thanks! I had no tomato juice in so I used beef broth , worked great. Also did not use the accent seasoning (personal preference). Very easy to put together and quick too. We used the soft taco shells . Thanks for posting we enjoyed them very much and will make them again.
Mix beef and seasonings in a frying pan.
Cover and cook at a low simmer for 12 minutes, stirring often.
Mix tomato juice, Accent and flour, and add to meat mixture.
Cook for 10 minutes more, then remove from heat.
Carefully spoon meat mixture unto shells, top with lettuce, tomatoes, taco sauce, and cheese.