Bergy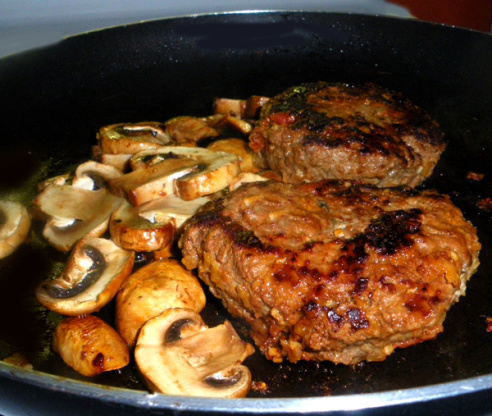 My own invention! Made them for the first time for supper tonight and my hubby loved them.

Sorry, just not a big fan of taco seasoning in my burgers. I tried it with high hopes, but I'd rather have either normal tacos or normal burgers.
Mix above ingredients, shape into patties and barbeque.
Serve on hamburger buns with your favourite taco toppings.
We had them with chile con queso, sour cream, lettuce, tomatoes and pickled jalapeno rings.