Linajjac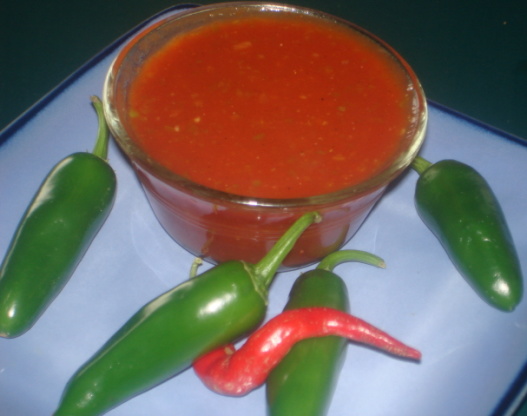 Remember the 'wild sauce' that Taco Bell used to have back in the 90's? It was spicy hot and intensely flavorful.. I was disappointed when they discontinued it, and have tried many attempts at reproducing it - and I think I've got it close, here.. I do believe this tastes as good as I remembered .. Use of Tabasco is key, so no substitutes - it just won't be the same..
Combine the tomato paste and water in a saucepan; whisk until smooth.
Add the remaining ingredients to the tomato mixture; bring to a boil, and stir for 1 minute.
Remove from heat and allow to cool. Store in refrigerator.