An easy dip to make ahead of time. It can easily be made low fat if you prefer. The 4 hour cook time shown is actually refrigeration time.
Directions
*It'svery easy to make this low fat by substitutung fat free beans, fat free sour cream, fat free miracle whip and no fat or low fat cheese.
Mix sour cream, mayonnaise, and taco seasoning.
Spread beans in the bottom of a pan.
Top with the sour cream mixture.
Cover and refrigerate for about 4 hours.
Sprinkle with grated cheese.
Top with tomatoes, then green onions.
Enjoy!
Most Helpful
Great recipe! We sprinkle some garlic salt over the sour cream mixture, and it gives it a little extra boost. YUM!! This is good served warm too. I usually bake it at 350 for 20 minutes.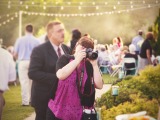 Very good, thank you Junebug! I used recipe #4292 and mexican blend shredded cheese. Doubled the recipe and loved the sour cream/mayo misture. So simple and tasty!

Very good! The sour cream and mayo with the seasoing was a different taste than the usual way. I also topped with chopped avacodos.