KaraRN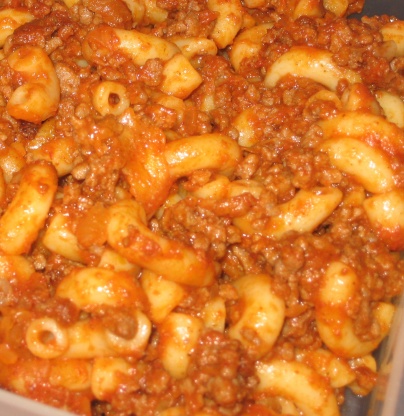 I made this all on the stove top.. Just skipped the added cheese on top. Also used a 1/4 cup of ketchup for more flavour. (And so my toddler would eat it).
Brown beef, onion.
Add water, taco seasoning and tomato sauce.
Simmer 20 minutes.
Stir in cooked pasta and 1 1/2 cups cheese.
Pour into a 9x9 casserole or pie plate.
Sprinkle remaining cheese on top.
Bake 350 degrees, for 30 minutes.