Taco and Black Bean Salad
ChefLee
A cool, summer meal all ages will enjoy! Found this recipe in a local grocer's magazine!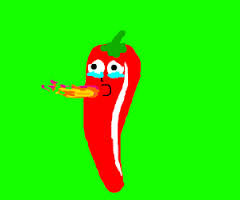 Super easy and super good!!! This is a great summer salad that keeps your kitchen cool because no cooking with the oven!! I used red lettuce and longhorn cheddar cheese. I had a really hot salsa so I just put a dollop on top with my sour cream. Also added a bit of homemade ranch dressing that I had! Threw a red fresno pepper from my garden on top for garnish. Good stuff, will make again, thanks!!!
Arrange the taco chips on the outer edeges of four dinner plates. Divide and set lettuce in the center.
Combine black beans, salsa and corn in a bowl, and then divide and spoon onto the lettuce.
Arrange avacado and sprinkle cheese around the bean mixture. Top bean mixture with a spoonful of sour cream.