mliss29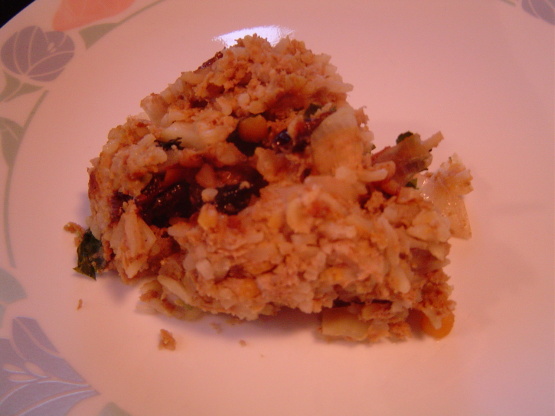 An Iranian meat casserole. Cooking and preparation time does not include time to soak and cook peas and cook rice, which (done simultaneously) will take approximately 1 1/2 hours.

Well, even though I'm a vegetarian, I had to try this because my husband and 11yo son said it was a little bland. (I thought it smelled good!) I think it's good, but maybe it is a little subtle. My son also suggested it may have been overpowered by the spices of Recipe #290795 that I served with it. Reviewed for 1-2-3 Hit Wonders Tag.
Combine the rice with the peas through cloves until well mixed; spread 1/2 of mixture in a buttered 9-inch square baking dish.
Fry the prunes through almonds in the butter 5 minutes; stir in parsley and mint. Spread this stuffing over the layer of rice/peas/lamb mixture and cover with the rest of the rice mixture.
Add beef broth to the dish and bake at 350F 45 minutes.