Tabbouleh a La Paula Wolfert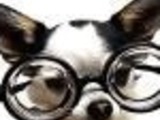 The spices make this version of the Lebanese salad special--and it's important to use good olive oil and lots of fresh lemon juice. Prep time does not include overnight soaking of the bulgur and herb mixture.
2⁄3 cup fine grain Bulgar wheat
8 scallions, finely sliced
1⁄2 cup fresh mint leaves, shredded
1⁄2 cup fresh sorrel leaf, shredded (optional)
2 cups flat leaf parsley, chopped
1 medium cucumber, peeled, halved, seeded, and finely diced
3⁄4 teaspoon fresh ground black pepper
1⁄4 teaspoon cayenne pepper
1⁄4 teaspoon allspice
1⁄4 teaspoon cinnamon
1⁄4 teaspoon nutmeg
3 tablespoons extra virgin olive oil
3 tablespoons fresh lemon juice
2 medium tomatoes, peeled, seeded and chopped
Directions
Pick over the bulgur and place in a fine sieve; shake to remove any dust and place in cold water to soak briefly.
In a good sized mixing bowl, combine the scallions, herbs, cucumber, spices, oil and lemon juice.
Drain the bulgur and squeeze by hand to remove any moisture.
Immediately add to the bowl and mix well.
Add salt to taste, cover, and refrigerate overnight.
Before serving, mix in tomatoes and additional salt if needed.
Reviews
Most Helpful
This was our first time having Tabbouleh and I think is was a success - at least on my side :) DH didn't enjoy it as much but he is always hit & miss with recipes like this as he doesn't like tomatoes so I leave them out on his plate - he's missing out!! Loved how the spices came through because I was really worried about that!! This was most excellent!! Thanks so much Chef Kate!! Made for Veg*n Swap 32!!

Simply amazing. My first time making Tabbouleh and now it's a staple! Super easy to put together, lovely to look at and really filling w/o being heavy. The first time I made it I used some dried herbs because that's all I had on hand. My BF literally ate the entire bowl between lunch and dinner! I didn't get a single bite. (He apologized later, but I'm not so sure he was sorry :-))
I used fresh ingredients from the farm I volunteer on the second time I made it and made it even better! I did leave out the sorrell because I couldn't find any, but just subbed lettuce with a little arugula. Not the same, I know - but still tasty!!

I added 1/2 a small red capsicum (pepper) and leftout the sorrell - couldn't find any. I also used bulgar and added the same quanitiy in boiling water, covered and left it for 20 minutes, perfect. I am serving this with grilled salmon. Thanks for recipe Elizabeth