Rita1652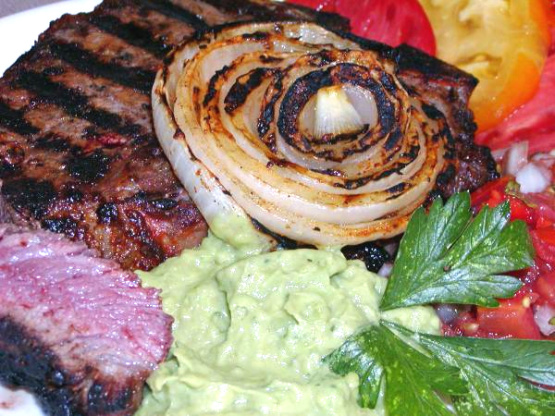 This has a rub consisting of honey, chipotle, spices is not too sweet and not too hot! You can adjust to your liking but we found it perfect! This is a great satisfying low carb meal.

Forgot to take a picture and I'm kicking myself. I loved the heat in this rub. It was great on rib steaks. Served with fresh homemade salsa and guac! Will make again.
Mix rub ingredients together.
Brush rub ingredients evenly onto onion slices & steaks.
Place onions and steaks on season grill over medium high heat. Grill, uncovered, removing onions when grill marked on both sides about 3-4 minutes each side, for steaks 14 to 16 minutes for medium rare to medium doneness turning occasionally. Let steak rest 10 minutes. Serve with salsa and guacamole.