Tanya S.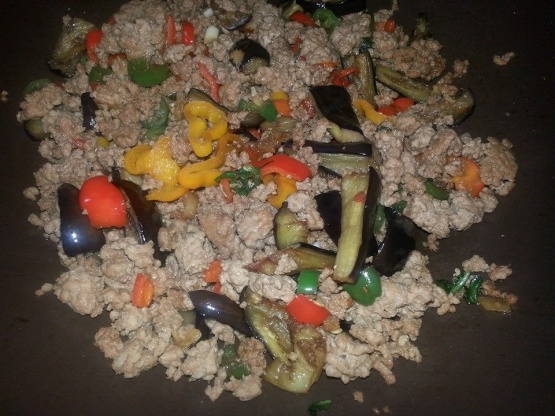 Eggplant and ground pork in a spicy sauce. This is from "A Hundred Years of Island Cooking", an old cookbook from the Hawaiian Electric Company.
Pare eggplant and cut into 2-inch strips.
In a wok or skillet, heat oil to 450°F Fry eggplant until soft; remove from oil and set aside.
Pour out all but 1 teaspoon of the oil; fry meat for 1 minute. Stir in eggplant.
Combine remaining ingredients and stir into eggplant mixture; cook 1 minute.