Szechuan Tofu and Red Bellpepper
Olay H.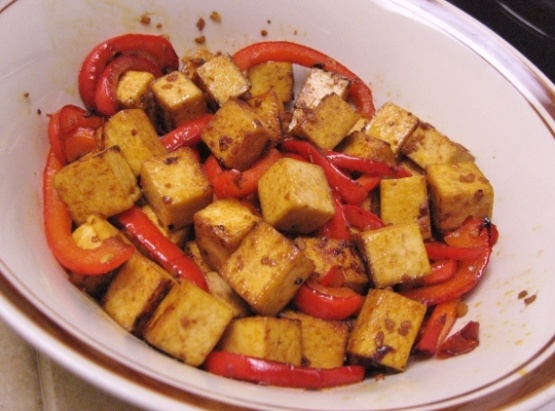 This stuff is so tasty and easy to cook. You can use red pepper flakes instead of chile garlic sauce or sriracha chile sauce if you don't have any.
In a small bowl, mix soy sauce, rice vinegar, sugar, chile garlic, and white pepper. Set aside.
Heat a large frying pan or wok with oil over med-high heat. Carefully add tofu and sear for a minute then add bellpeppers. Cook until peppers until tender and slightly crunchy. Add a bit more oil if needed.
Add the last 3 ingredients: oil, garlic, and ginger to pan; stir until garlic are lightly browned, 1 to 2 minutes. Stir soy mixture and add to pan; bring to a boil and stir until most of the liquid has evaporated and tofu and peppers are coated, 2 to 3 minutes. Pour into a serving dish.