Szechuan Chicken With Peanuts
Prep 30 mins
Cook 10 mins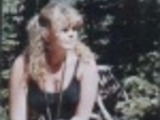 Extra hot dish from southwestern China. This is best served with the rice rather then over it. The dried red peppers is what makes this dish red hot. These thin finger like peppers are usually sold in cellophane bags in Oriental, Italian and Spanish sections of your grocery store or specialty supermarkets.
Directions
Cut chicken into 1 inch pieces.
Combine egg white, 1 tablespoon cornstarch, sherry, sesame oil; if desired, and sugar.
Add to chicken pieces.
Work the cornstarch mixture into the chicken using your hands.
Set aside.
Combine cold water, soy sauce, and 1 teaspoon cornstarch in a small bowl; set aside.
Heat wok or large skillet over high heat.
Add cooking oil.
Stir fry dried hot peppers, garlic, and gingerroot for 30 seconds.
Add chicken.
Stir fry 1 minute.
Stir cornstarch and soy mixture.
Add mixture to chicken.
Cook and stir 2 minutes more or until mixture coats the chicken.
Stir in peanuts and pea pods.
Heat through.
Serve with hot cooked rice.
Most Helpful
Thanx for the recipe. I never knew how to make this dish. Always used spices in the packet. Came out great. I also made more sauce by using a cup of chicken stock.
Good recipe, easy to make, but it could stand to have more sauce. I think next time, I'll make extra sauce and add it in there so that it mixes with the rice better.
Our family really enjoyed this recipe. Easy to make, quick to cook with great instructions. I did find the chicken took a bit longer to cook. Loved the addition of sesame oil and used pepper flakes instead of whole. We opted for cashews instead of peanuts. Will make again soon. Thanks for posting Karen.