Syrian Green Beans With Cilantro
KateL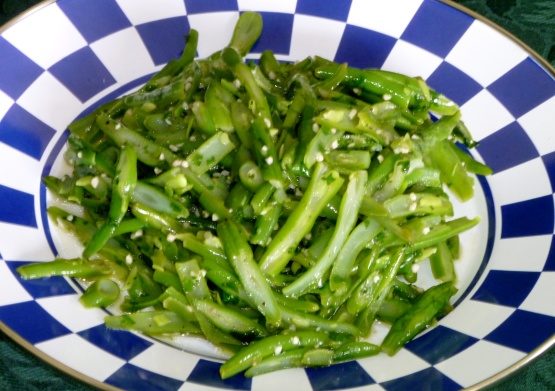 This is a great vegetarian dish. Perfect with pita or eat it as a side dish.
Place beans in a pot and drizzle with the oil. Season with salt and pepper and put the lid on. Cook covered until beans are well done.
Add cilantro and garlic, stir, and continue cooking until cilantro starts wilting.