Swiss Chicken Casserole (Crock Pot)
Geema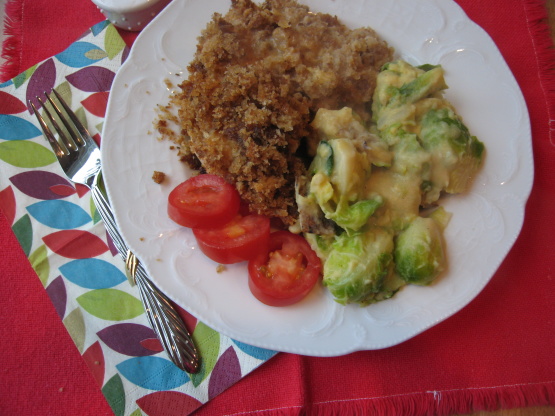 Shared with me by a coworker. Another fix it and forget it recipe.

I found this recipe to be quite simple. It's one of those fix it and forget it recipes. I loved that aspect of it. I did however have to add some touches to the ingredients. I ended up seasoning the chicken breast with all kinds of spices and putting the cheese inside the chicken breast. I put 2 cans of soup instead of 1 and added a little bit more stuffing. Overall, the chicken just fell apart when I tried to take it out and the stuffing was really good. I WILL make this dish again!
Spray crock pot with non stick cooking spray.
Arrange the chicken breasts in crock pot.
Sprinkle with seasoning salt.
Top each piece of chicken with a cheese slice.
Layer if necessary.
Combine soup and milk and stir well.
Spoon over mixture over chicken and cheese.
Mix butter with stuffing mix.
Sprinkle chicken with stuffing mix.
Cover and cook on low for 8-10 hours or on high for 4-6 hours.