Here's a good quick chicken recipe with elegance. If you like, you may add milk or water in place of the dry wine.
Directions
Arrange chicken in a lightly greased 13x9 inch baking dish.
Top chicken with Swiss cheese.
Combine soup and wine and stir until well mixed.
Spoon soup mixture evenly over chicken.
Sprinkle with crumbled stuffing mix and drizzle melted butter over crumbs.
Bake at 350° for 50 minutes to one hour.
Reviews
Most Helpful
Thie is So Good. I added mushrooms on top of the chicken. I will be making this again.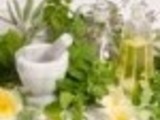 This was absolutely delicious. Followed the directions and it turned out perfect. This was very easy to throw together, which is of importance to me. I will make this one again and again.
Loved this recipe!! Was looking for low-carb recipes and came across this one. The taste was great, the chicken was tender, very easy to make and my kids loved it! I did replace the wine with the milk and the sauce turned out nice and creamy. I also seasoned the chicken lightly before adding the cheese. Will make this for years to come.