Swiss Cheese Cranberry and Pineapple Spread
Derf2440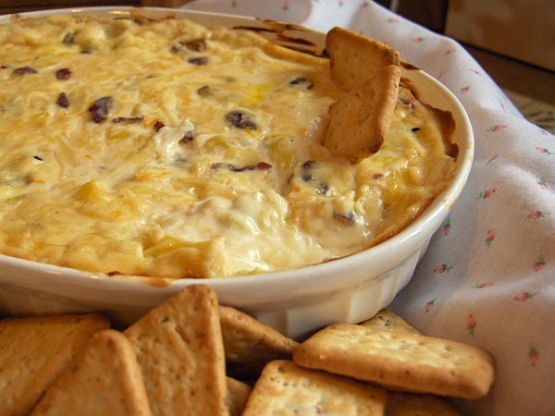 This is a festive looking spread for winter parties.

I made this for an appetizer at a dinner party. I made as directed with sherry. It received mixed reviews. I think I might enjoy it better as a bagel spread for breakfast/brunch. Next time I might try soaking the dried cranberries in the apple juice before combining with the other ingredients. For a breakfast spread I might eliminate/reduce the swiss cheese and add some cinnamon or nutmeg.
Preheat oven to 375 degrees.
In a medium bowl, combine all ingredients.
Spread in an ungreased 9" pie plate.
Bake 14-16 minutes.
Serve with apple or pear wedges and crackers.
Can be made up to 12 hours in advance then baked.