Swiss Chard or Spinach With Pine Nuts and Raisins (ww)
Bergy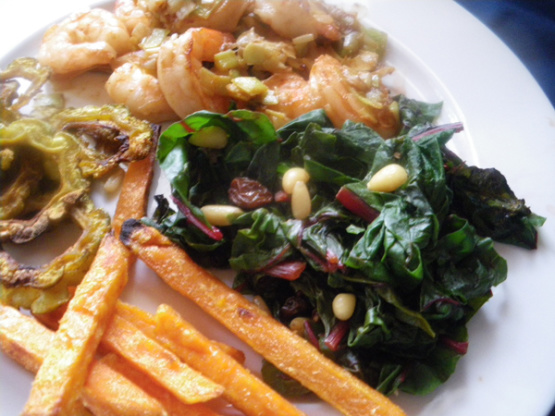 This recipe is delicious made with any dark green leafy vegetable (Kale, Swiss Chard or Spinach your choice). Recipe comes from WeightWatchers.com. Points value 2.
In a small microwavable bowl, plump raisins with hot water on high for 30 seconds.
In a large nonstick skillet over medium-high heat, warm oil; add garlic, cook until fragrant, about 1 minute; add spinach and stir occasionally until wilted, about 2 to 3 minutes. Toss with raisins, nuts, salt and pepper, Serve immediately.