Swiss Baked Tomatoes in Cream
Prep 10 mins
Cook 20 mins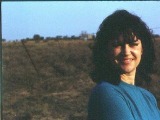 A simple side dish, which can also be eaten for lunch on a cold day. Don't be put off by the cream -- do use it -- the Swiss do! Otherwise, serve this as a side with simple pan-fried fish fillets and a green salad.
Directions
Preheat oven to 350 deg F/180 deg C (use lower heat for convection ovens).
Halve the tomatoes and pack snugly into an oven dish. Put the basil leaves among the tomato halves.
Scatter over the garlic, sugar, salt and pepper. Pour over the cream.
Bake for about 20 - 30 minutes, until golden and bubbly.
Serve with lots of toasted bread for dunking.
Reviews
Most Helpful
Oh, yum. We did have leftovers, but just ran them through the blender for a quick pasta sauce the next day.

Wow Zurie, what a lovely surprise this dish was; so simple, so quick and so easy to prepare. I have never eaten tomatoes prepared this way, boy was I missing out. I can't wait to make this dish again. The garlic, seasonings, tomato, basil and cream, really blend beautifully together, creating something very special and unique. I was having a difficult time fitting the tomatoes halves onto the plate I wanted to use, so I quartered them and stuck a sliver of garlic and a basil leaf in between each tomato, seasoning really well and then poured the cream over and baked for 30 minutes. Thank you for sharing this incredible dish that is going into my Favorites Cookbook for 2014. Made in memory of Gideon.
Going to have to take the husband's word for this one and say it's fabulous. I don't really care for tomatoes much, so the tomato lover gave this 5 stars and we're going with that. Smells heavenly, loving the basil especially. Thanks! ZWT 7