Swiss & Bacon Crustless Quiche
Easy, cheesy and delicious. Definantly not low fat...nice treat.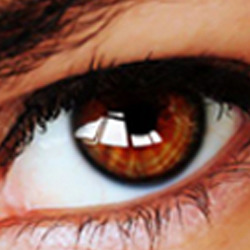 Very good! Made for Help a Camera-less Chef Game #5 (June 2008). I made this with 1-1/2 cups undiluted evaporated milk, spicey brown mustard, and I added two dashes onion powder. I used five 6-ounce custard cups, filled each cup with 2/3 cup mixture and baked them in a water bath for 45 minutes. Thanks JoJoStar ~ I will make this again! Please note these are even tastier the next day, and they reheat easily in the microwave!
Preheat oven to 350 degrees.
Fry bacon in skillet until crisp.
Drain bacon; crumble and set aside.
Beat eggs, half-and-half, mustard, salt and Swiss cheese in bowl.
Stir in bacon.
Pour into 4 custard cups.
Place custard cups in 13x9x2-inch baking pan.
Fill pan with 1 inch of hot water.
Carefully place pan in oven.
Bake 45 to 50 minutes or until knife inserted in center comes out clean.