Sweetie Pie's Mac and Cheese
Dine Dish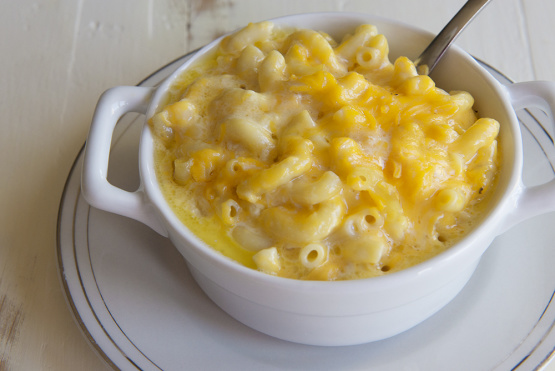 This recipe was given to me by a coworker Becky. So first of all I want to thank her. It is a special Mac and Cheese that she gave to everyone in our department and I have never tasted anything like this before.
FYI This is not a review, as I will be trying this recipe for a tailgate party next Saturday, but a heads up. In the video from DDD Sweetie Pie used 2 tbsp. of SOUR CREAM as well in the recipe & that ingredient has been omitted from some of the websites that posted her recipe. Sour cream definitely adds that certain something to a lot of things so its a step I wouldn't leave out, especially if you want to make her signature dish.
Preheat oven to 350°C.
Put pasta in 9 by 13 dish and set aside.
Mix milks and eggs well.
Add the butter, sour cream and colby, Montery jack, sharp cheddar and velveeta cheeses to the pasta.
Pour milk and egg mixture over the pasta.
Season with salt , pepper, sugar and toss.
Sprinkle with remaining cups of American or Cheddar cheese.
Bake for 30 to 45 minutes or untill top is lightly browned.